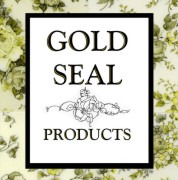 Gold Seal Products
Welcome to Gold Seal Products! All items being sold are related to porcelain artwork. Thirty five years of experience in working with porcelain is evident in the quality of the porcelain pieces. The painting and detail is applied by hand with an over glaze china paint. The piece is then fired in a kiln, making the paint permanent. Gold Seal Products offers a wide variety of items. Buttons, miniature dolls, boxes, tea sets, hang ups, and many unique gift items. Rubber stamps are specifically designed for use by the porcelain artist, and any creative stamping project. Many items are available as a completely finished, painted product, or in the unfinished bisque, ready for you to paint. Please check back often, as we are continually updating and innovating, with new products and designs. It has been a pleasure becoming acquainted with many shop owners, across the country, who welcome Gold Seal Products into their business. Whole-sale accounts are welcome. For information please contact Cindy at 719 633-2188 or goldsealproducts@aol.com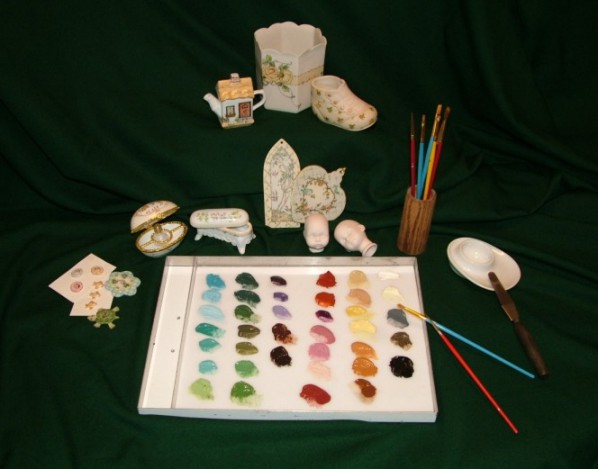 About the Artist: As a young child, I would dig the clay from the ground in my backyard. Many pieces of artworks were carefully created and molded. Leaves, sticks, and stones were used to impress textures, designs, and forms. The treasured pieces baked in the sun and received the final touch of color from my watercolor paintbox. Reading and writing were always required in school, but the time enjoyed most was art class. Free hand drawing, watercolor, sculpture, and hours spent on the potter's wheel are the best of my school day memories. For the past twenty-five years I have been blessed to have a home-based business, to work at my own pace, and be there for my children. The children are now grown, leaving me a bit more time. New ideas, new products, and new contacts and friends makes facing each new day a pleasure. Living in Colorado, I am surrounded by God's creation. The colors, nature, mountains, family and friends, inspire the new ideas and creativity.
Thank-you for your interest, Cindy Webb - Owner and artist, "Gold Seal Products"


"Delight yourself in the Lord, and he shall give you the desires of your heart."